The Rig Shop Ltd. Engineering Services is able to handle a wide range of oilfield related engineering and drafting tasks.  The combination of The Rig Shop's vast experience in oilfield manufacturing, its in house engineering team, and a strong cooperative work relationship with its engineering and design partners has allowed The Rig Shop to provide customers with innovative and reliable designs. The implementation of the API Q1 design and review process helps ensure that the level of quality and design safety is maintained throughout the design steps.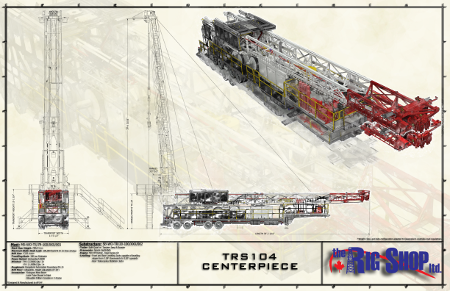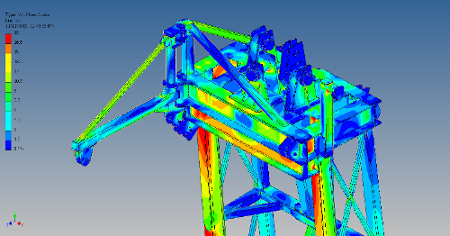 Our use of modern 3D CAD and simulation suites allows us to exchange model and drawing information seamlessly with customers or design partners thus significantly reducing the time required to produce production information such as drawings or analysis documentation. We are equipped to deal with in depth complex analysis of structural components and assemblies including but not limited to linear and nonlinear material stress assessments, frequency analysis, and fatigue/failure mode analysis.
Our engineering group is experienced with data acquisition and testing and is equipped to conduct  structural and performance tests of customer equipment for the purpose of proof of concept or certification.  We have on site pull testing equipment to test drilling rigs to up to 600 000 lbs of static load.  We are also able to conduct static pull testing on deadline anchors, sheaves, and other hoisting devices.
We are able to provide certification/recertification services for drilling and service rigs, pad eye/lifting points (including proof load pull testing), and field repair assessments.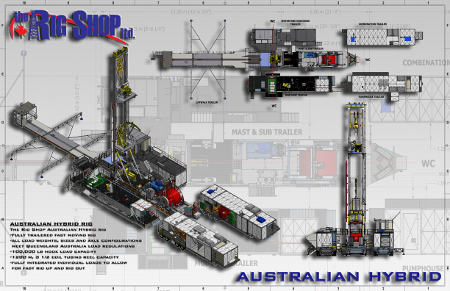 Although we do an extensive amount of design development and drafting for in house projects, we are also able to provide customers with design review, drafting services and updates of their own designs to help them meet specific industry standards or to complete design and promotional documentation in an effort to market their own product.  Our engineering services have completed a number of design and drafting projects for other oilfield manufacturers.
We understand the need for care and discretion in protecting customer Intellectual Property and take pride in ensuring that they feel safe in entrusting us with their innovative ideas as we work hard to help get their product to market.
Our engineers are approved TC 44 portable fuel tank designers and are able to help customers develop their own custom designs for specific integrated applications.